Sharing is caring!
Also Read: What is in rocky road ice cream
This Creamy Air Fryer Mac and Cheese is made in your Air Fryer and you do not have to boil the noodles first. It's a delicious side dish that can be made in your Air Fryer in about 20 minutes.
Reading: Air fryer mac and cheese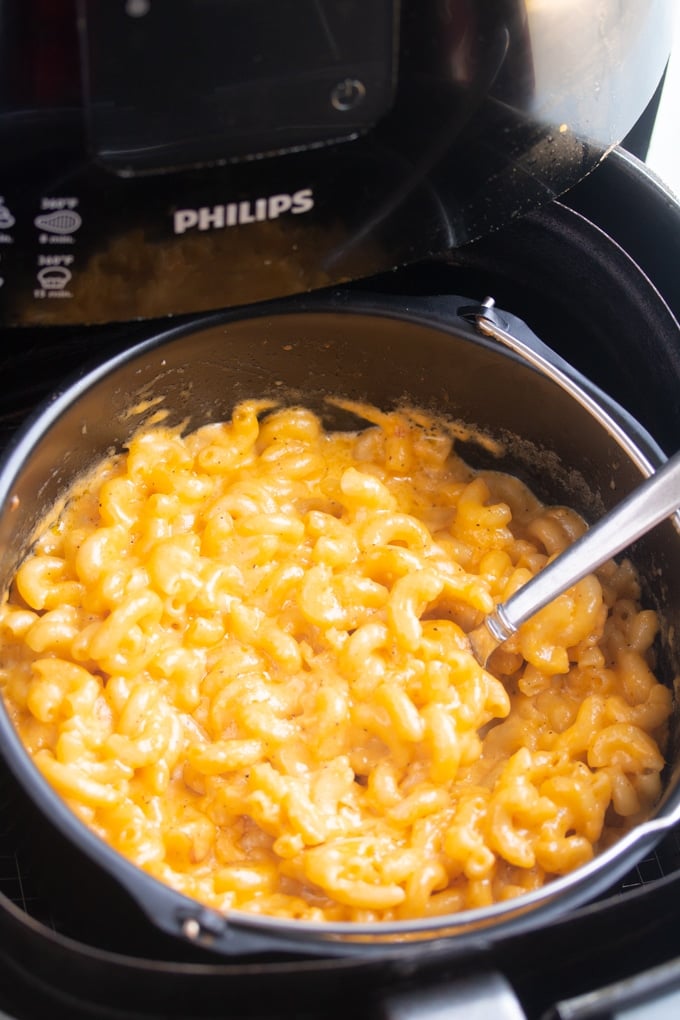 This post contains affiliate links, please read my full disclaimer here.
Full Recipe Ingredients/Instructions are available in the recipe card at the bottom of the post. You can find important tips/tricks in theblog post.
Macaroni and cheese is something that happens quite often around our house. Whether it's this creamy baked macaroni and cheese recipe or this white cheddar mac and cheese in the Instant Pot, we are a pasta-loving family and mac and cheese is a favorite.
I bet you're wondering if you can make macaroni and cheese in your Air Fryer. The answer is a huge YES! Because I love my Air Fryer, I pondered on how I would make mac and cheese work in it. I knew a few things, I did not want to boil the noodles first and I wanted it to be a quick recipe. I'm glad to report that this recipe fits the bill.
How to Make Mac and Cheese in your Air Fryer
Also Read: How many ounces are in a cup of water
First, if using block cheese, which I highly recommend, shred it. I find that block cheese melts much better than the pre-shredded packaged kind.
Then combine uncooked elbow macaroni, water, heavy cream, mustard powder, garlic powder, salt, black pepper, and about 3/4ths of the shredded cheese in a 7-inch pan that will fit in your Air Fryer and is deep enough to hold your macaroni. I use the cake pan that comes in this Air Fryer Accessory set. Stir until combined.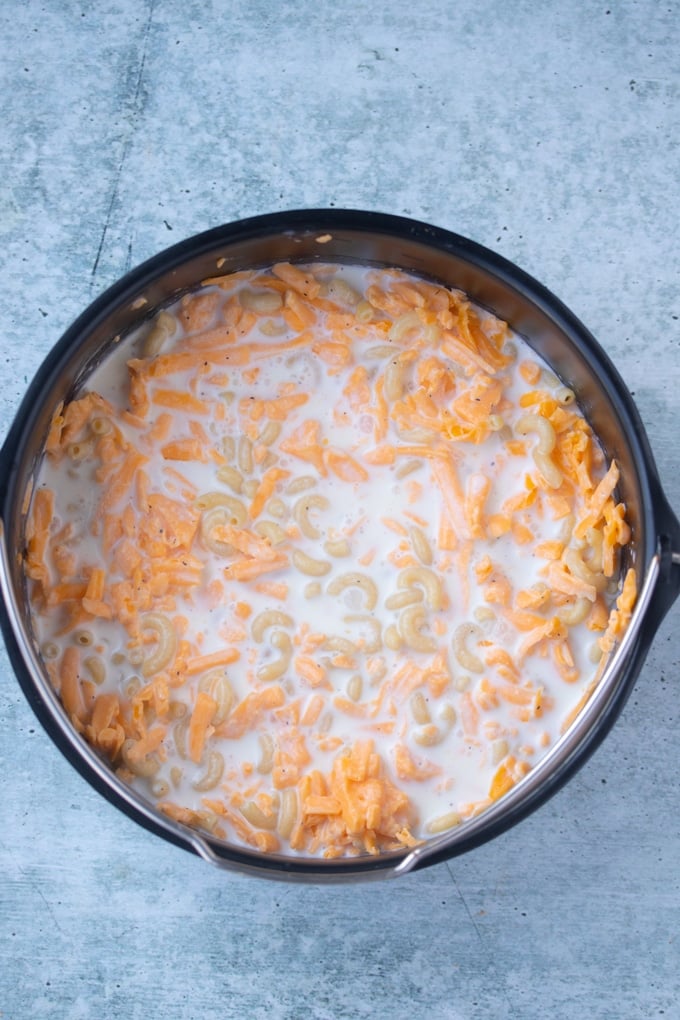 Place in your Air Fryer and cook on 360 degrees Fahrenheit for 18-20 minutes, stirring and adding the remainder of the cheese halfway through cooking.
Once done, your mac and cheese will look hot, bubbly, and watery. Please don't stress, because….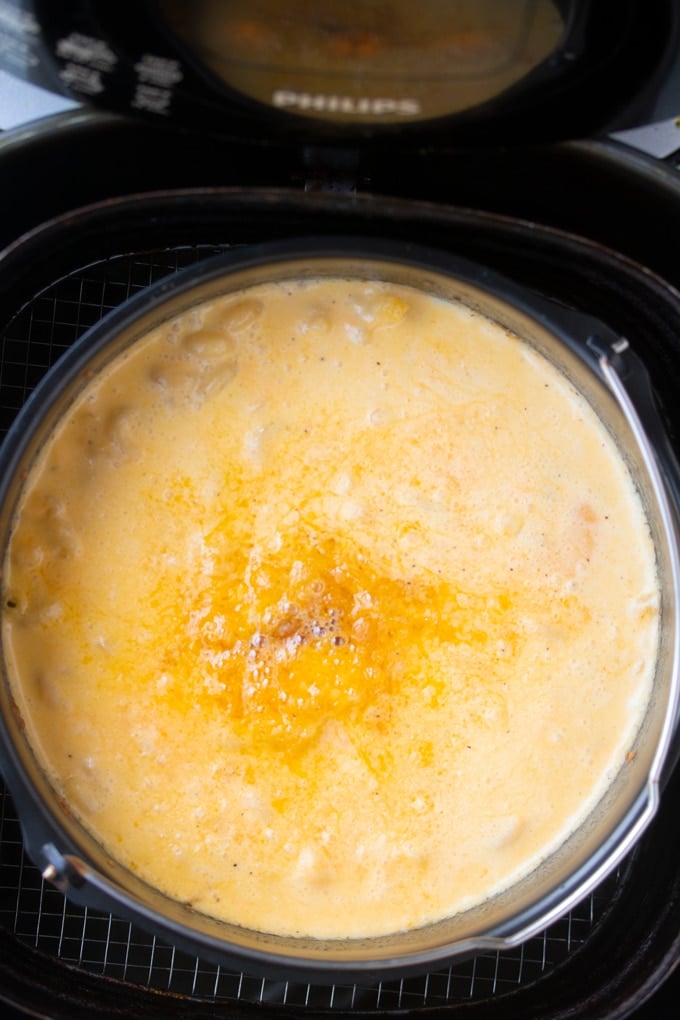 Once you stir, it'll start to thicken up.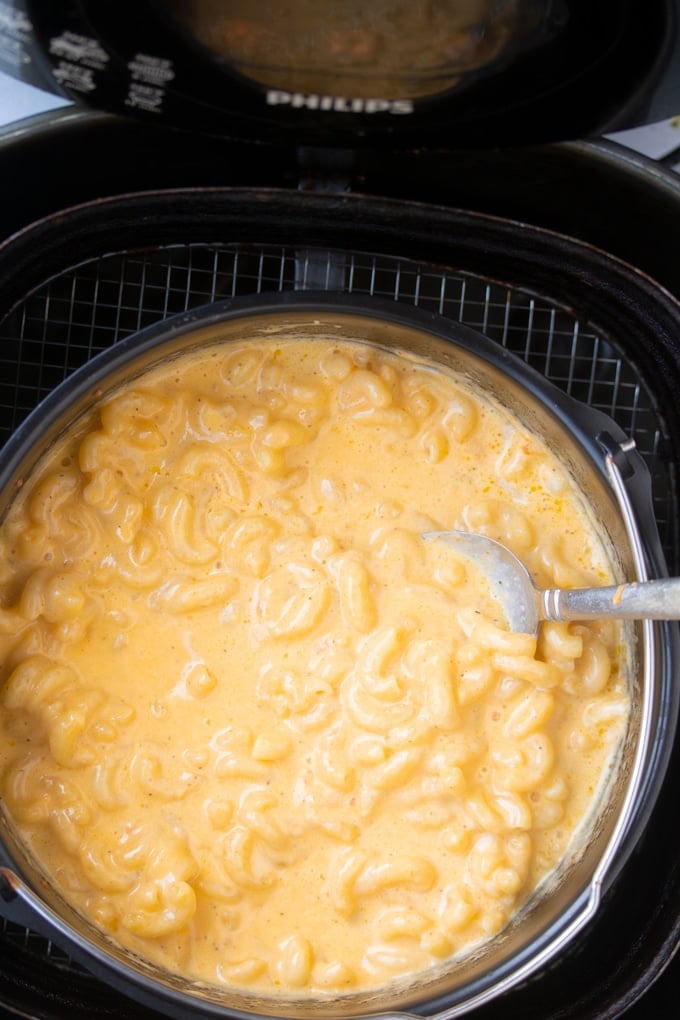 And once you let it cool a bit, it'll thicken up even more and you'll have yummy creamy mac and cheese goodness.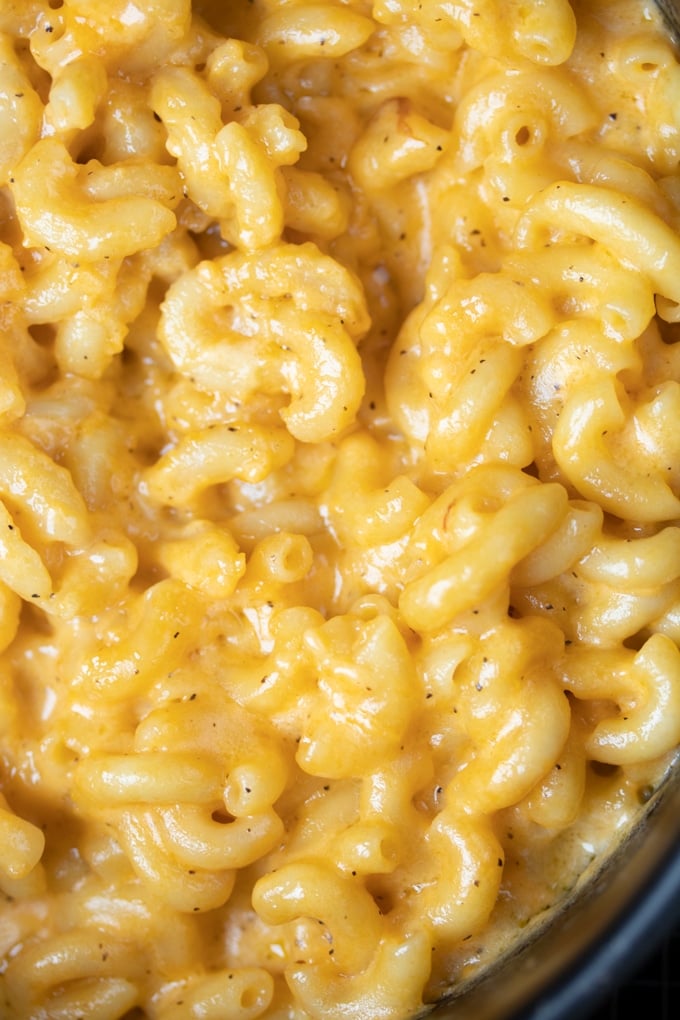 Also Read: Ice cream servings per gallon
Notes:
I use sharp cheddar for this recipe but you can certainly add any combination of cheeses you like. Here's a list of great cheeses for mac and cheese from the pros.
The cheese will thicken while it cools. It's a good idea to let it rest before digging in.
Various air fryers will cook at different speeds so you'll want to make sure you check it halfway through. My Philips took a total of 18 minutes to complete this dish while my Ninja Foodi took 20 minutes.
I hope you enjoy this recipe as much as we do!
What to serve this mac and cheese with?
Air Fryer Fried Chicken
Air Fryer Pork Tenderloin
Air Fryer Brussels Sprouts
Instant Pot Cabbage
You can also use this recipe to make these Air Fried Macaroni and Cheese Balls recipe
If you enjoyed this recipe, please Subscribe to our Youtube channel for the full recipe video. Click the little bell icon to be notified everytime we upload a recipe.
Watch this video tutorial and see how I make this mac and cheese from start to finish.
Sharing is caring!
Also Read: What is in rocky road ice cream
Also read: How to grow lettuce from scraps